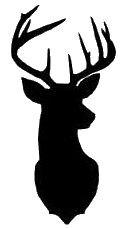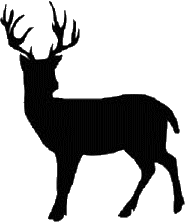 Mexico Trophy
Whitetail Deer Hunts

El Corral
Hunting Guide Services
hunting-guide-services.com

Mexico Trophy Whitetail Hunts

Trophy whitetail hunts only a short drive south of Laredo Texas on 7500 acres of well managed private ranch property. Nice 5000 square foot lodge with meals, guns, roundtrip airport pickup, ect. provided. Protein, cottonseed, and corn are fed throughout the year. Bucks in the 140-155 range are commonly seen with some bucks larger taken. Only two hunts of a small number of hunters per year will be conducted in order to provide a quality hunting experience and insure excellent future hunts for years to come as well.
Hunts will be the first 2 weeks of January. Hunts consist of 7 full days of hunting. You also have the option of extending your hunt at only $100 per day for up to 3 additional days making this a 10 day hunt in order to concentrate on that trophy buck if you so desire. Hogs, javalina, and predators are included.
Price of hunt is $4200. Trophy bucks are any buck over 9 points regardless of score. No Trophy Fees regardless of size.
You may also take a management buck of 8 points or less for $1100 after you take a trophy buck.
We also have great wingshooting for duck, dove, quail, and spring turkey for Goulds, Ocellated, and Rio.
Feel free to contact me anytime.